Our Founder and Director
"Thank you so much Margaret for coming all the way here and speaking so perfectly to our Board of Supervisors. You said what they need to hear and it was so great to have this winning advocate in front of them reminding them of the reality of staff needs and the possibilities of taxes. It was spot on and we appreciate the message you sent. Onward!"
– Leah Benz, Sonoma County
Margaret Brodkin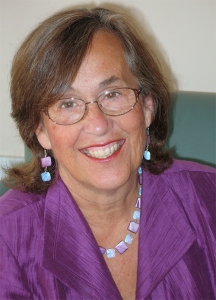 Margaret Brodkin is the founder and leader of Funding the Next Generation. Brodkin is a nationally recognized advocate for children, who has spearheaded innovations in a wide range of local public policies, including San Francisco's groundbreaking Children's Fund. She graduated from Oberlin College and earned her social work degree at Case Western Reserve University. After 12 years of social work experience in mental health and community centers, she became Executive Director of Coleman Advocates for Children and Youth, a position she held for 26 years. During that time her leadership led to over a billion new dollars added to the San Francisco budget for services to children, youth and families, and major local policy changes in child welfare, juvenile justice, youth development, after-school, and child care. Her work also led to new structures in government that ensured accountability, transparency and authentic community engagement – including the Department of Children, Youth and Families, the Juvenile Probation Commission and the San Francisco Youth Commission.
In 2004, she was appointed Director of the Department of Children, Youth and Their Families, the agency which manages the Children's Fund. She developed new programs and policies to strengthen neighborhood institutions, expand after-school, serve transitional age youth, and create partnerships with over a dozen other city agencies. In 2009, she launched New Day for Learning, a collaboration between the city and the school district to promote community schools. Since 2013, Brodkin has led her own consulting business, and has served as a lecturer at SF State University where she teaches public administration and social change.  She speaks throughout the country about advocacy for children.
In 2014, Brodkin founded Funding the Next Generation, which she currently directs.
Our Consultants
Funding the Next Generation has assembled a team of the some of the top people in the fields needed to support this work – political consultation, public financing, polling, organizing and public administration.  The team is committed to social justice and sees the equitable distribution of resources as core to a just society.
Sheldon Gen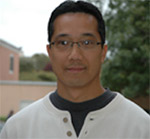 Dr. Gen is the Director of the Public Administration Program at San Francisco State University, and advises students in the public policy emphasis. He studies public engagement in the policy making processes, and focuses on environmental and education policy issues. These interests stem from his prior employment and consultancies with many public and nonprofit organizations in the areas of environment, education, transportation, and development. He holds a B.S. and a license in civil engineering, an M.P.A., and a Ph.D. in public policy. He is also an alumnus of the Presidential Management Fellowship and the Peace Corps.
In the MPA program, Dr. Gen often teaches applied research courses and he uses those courses to engage students in service projects with local government agencies and nonprofit organizations. Through this kind of arrangement, he has delivered over 20 agency reports with over 30 student co-authors. A few of these engagements have also led to conference presentations and journal publications.

Ed Harrington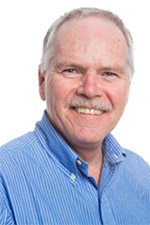 Ed Harrington was everyone's favorite public administrator when he was Controller of San Francisco and later as the General Manager of the Public Utilities Commission, until he retired in 2012. He was revered for his integrity, knowledge, accessibility and commitment to public service.
During the 4 and 1/2 years that Harrington was General Manager of the SFPUC, he was also the Chair of the Water Utility Climate Alliance composed of 10 large water utilities in the United States with 45 million customers, focused on providing leadership and collaboration on climate change issues affecting water utilities and the customers they serve.
From 1991 to 2008, Harrington was the Controller for the City and County of San Francisco managing the City's budget, payroll, accounting and auditing programs. As Controller he started the City Services Auditor function which provides audit, performance management and strategic planning services to City Departments. He oversaw the creation of San Francisco's Children's Baseline Budget, which involved many hours of negotiations with children's advocates and city department heads. He monitored the implementation of San Francisco's Children's Fund throughout his tenure as Controller.
Harrington was on the Board of the Government Finance Officers Association of the United States and Canada from 1999 to 2006 and President of the organization in 2004. From 2008 to 2012, he served on the Board of the Financial Accounting Foundation that oversees the work of the Financial and Governmental Accounting Standards Board for the United States, where he co-chaired the Standard Setting Oversight committee and served on the Executive and Appointments and Evaluations Committees. Harrington received his license as a Certified Public Accountant while employed at KPMG, an international accounting firm, in the early 1980's.
Harrington has been an officer in the Harvey Milk Lesbian and Gay Democratic Club in San Francisco, the treasurer and member of the Board of Directors of Greenpeace International, the treasurer and member of the Board of Directors of SPUR, a Bay Area urban policy think tank, and a lecturer at the University of San Francisco.  He is currently a member of the San Francisco Public Utilities Commission and a board member of the Children's Funding Project.

James Harrison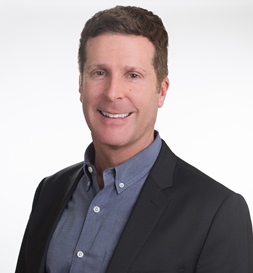 James has practiced law at Remcho, Johansen & Purcell, LLP, one of California's premier election and government law firms, for more than 20 years.  He is widely recognized as one of the state's leading experts on the drafting and defense of complex ballot measures at both the state and local level.  He also has expertise in complex conflict of interest matters, election law, and campaign finance issues of all types, and the laws governing public agencies and non-profits. James' litigation experience includes representing clients in state and federal trials and in the Ninth Circuit Court of Appeals, the California Supreme Court, and various California courts of appeal.
James's ballot measure practice has included numerous pre- and post-election challenges, including the successful defense of Governor Brown's criminal justice reform measure, Proposition 57 (Brown v. Superior Court, 63 Cal.4th 335 (2016), in the first-ever challenge to newly enacted legislation allowing amendments of qualified ballot measures prior to their submission to the voters. He was involved in drafting and then successfully defending through trial and appeals Proposition 71, which established the first-ever state stem cell agency (California Family Bioethics Council v. California Institute for Regenerative Medicine, 147 Cal.App.4th 1319 (2007)) and Proposition 10, the tobacco tax that funds a state and regional system of early childhood education (California Assoc. of Retail Tobacconists v. State, 109 Cal.App.4th 792 (2003)).  He was trial and appellate counsel in the successful federal court challenge to Proposition 208, a statewide campaign finance measure (California Prolife Council Political Action Committee v. Scully, 164 F.3d 1189 (9th Cir. 1999)) and successfully challenged Proposition 213 regarding auto insurance (Horwich v. Superior Court, 21 Cal.4th 272 (1999))..  He has also been instrumental in the drafting of Proposition 26 (2000), Proposition 82 (2006), Proposition 87 (2006), and Proposition 47 (2014).
At the local level, James has provided drafting and litigation assistance on ballot measures in the cities of Sacramento, Malibu, Apple Valley, Alameda, Pleasanton, and Mountain View, among others.  He was involved in drafting the Berkeley soda tax, the Alameda early care sales tax, and has advised many of the coalitions and advocates in the Funding the Next Generation network.  He has drafted model legislation to move funding from Juvenile Halls to youth development.
On election matters, James has been involved in litigation at every stage of the process.  He successfully sought judicial relief to compel the counting of late-delivered ballots in Riverside County and represented Alameda County in litigation challenging its ballot counting methods.  James has litigated all aspects of ballot pamphlet challenges at the local and state level  James is a trusted advisor to government agencies, candidates, committees, and non-profit organizations.  He served as interim General Counsel for the California First 5 Commission (1999), and as Board Counsel (2004-2014) and General Counsel (2014-2017) for the California Institute for Regenerative Medicine.  James currently serves as outside counsel to the Consumer Attorneys of California, the American Civil Liberties Union, Alameda County First 5, and the California First 5 Association, and numerous ballot measure committees, among others.
James was admitted to the California Bar in 1992.  He is a graduate of Duke University (B.A., cum laude, 1988) and the University of California, Los Angeles School of Law (J.D., 1992).  Prior to joining Remcho, Johansen & Purcell, Mr. Harrison was a litigation associate at Morrison & Foerster for four years.
David Metz
David Metz, a Partner in Fairbank, Maslin, Maullin, Metz & Associates (FM3), has provided opinion research and strategic guidance to hundreds of non-profit organizations, government agencies, businesses, and political campaigns in over 40 states since joining the firm in 1998.
In 2012, Metz's research helped a diverse variety of campaigns to success at the ballot box around the country. They included Prop 39, a California ballot measure to close a corporate tax loophole and fund clean energy programs; Pre-K for SA, San Antonio Mayor Julian Castro's ballot measure to fund early childhood education; an independent expenditure campaign to elect Martin Heinrich to the U.S. Senate in New Mexico; a pair of statewide land and water conservation measures in Rhode Island; major local revenue measures in Houston, Portland, Sacramento and Austin; and four members of Congress and nearly a dozen state legislators in California, Washington and Iowa.
Dave's other successful work on ballot measure campaigns has included tobacco prevention (California, Colorado, Florida, Nevada and Arizona), Indian gaming (Arizona and California), clean energy (California and Washington), early childhood education (Texas and Arizona), arts funding (Oregon and Minnesota), stem cell research (California and Missouri), transportation funding (California and Washington), and political reform (California and Illinois).
Metz has also provided opinion research on key message and policy issues to numerous environmental and conservation organizations and has specialized in providing community satisfaction, policy development and ballot measure feasibility surveys for major cities, including Oakland, Sacramento, San Francisco, and San Jose.
David Metz received his Bachelor's degree in Government from Harvard University and his Master's in Public Policy from the Goldman School of Public Policy at the University of California-Berkeley. His writing on politics has appeared in Campaigns & Elections magazine, and in Classifying by Race, an edited volume on the role of race in American politics. Metz may be reached at FM3's Oakland office at (510) 451-9521, or at dave@fm3research.com.
Nicole Derse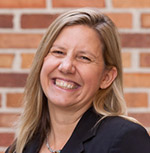 Nicole is the co-founder and Principal of 50+1 Strategies, a political consulting firm which she started in 2012. She is one of the nation's premier political organizers and consultants, and has a 95% win rate over the past four years. She has specialized in working at the grassroots level to elect community-based candidates and spearhead progressive initiatives.
She joined Obama For America in 2007, and rose to Field Director in her home state of Wisconsin. She then served as the National Director of Training and Organizational development from 2009 to 2011, and led trainings in 27 states and 4 countries. She is also a senior trainer on the Wellstone Action team.
Nicole has a BA from Macalester College, and MA from Middlebury College and is an adjunct member of San Francisco's McCarthy Center for Public Service and the Common Good. She recently won the SF Women's Political Committee's Woman Visionary Award.
Nicole provides training and technical assistance for communities working with Funding the Next Generation to create children's funds.
Amy Wiwuga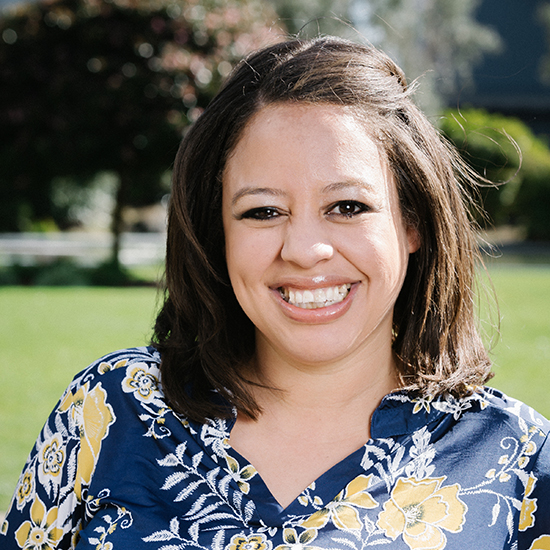 Southern California native Amy Wiwuga serves as the Los Angeles based Associate for 50+1 Strategies. Her Arizona State University communications studies and experience in championing progressive causes provides the perfect background for her to deliver top-notch political strategy and organization to our clients.
Amy began her organizing career with Organizing for Action where she served as the Southern California Deputy Field Director. In this role she championed key issues of President Obama's agenda during his administration. After OFA Amy worked to progress legislative solutions to global poverty with RESULTS Education Fund. As the National Global Health Organizer at RESULTS, Amy created broad and bipartisan support in targeted congressional districts for those solutions. In this role, Amy was able to assist in passing legislation to strengthen global education efforts for refugee children and girls and also securing global aid funding through the appropriations process.
After the 2016 election, Amy changed her focus to domestic health advocacy by joining Health Access California. In her time there, she managed the Southern California efforts of the state's largest health care consumer advocacy coalition; advocating for quality, affordable health care for all Californians. During the relentless attacks on healthcare, Amy led the Orange County #Fight4ourHealth coalition to apply public pressure and awareness to the Republican members that voted to repeal the ACA and for the tax plan. Amy was able to play a significant role in making health care a centerpiece issue of the 2018 Orange County midterm election. These accountability efforts successfully exploited Republican incumbent weakness' in aligning with community values, leading to a record number of Democrats being elected to congress. Experiencing the exceptional work of that broad coalition, and grassroots energy led Amy to the belief that what we can accomplish together as Californians is limitless! Amy is passionate about California's role in leading the nation and has dedicated herself to shepherding in the leadership and policies that will make that role a reality.
Amy lives in Los Angeles with her two amazing children. In her free time, Amy enjoys being outdoors, live music and the great wines of the Central Coast. In the community Amy dedicates time to the YMCA, Swing Left, the California Democratic Party, Indivisible and First Presbyterian Church of Santa Monica.

Jill Wynns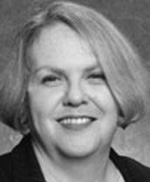 Jill Wynns was a school board member in the San Francisco Unified School District in San Francisco County for 24 years – the longest serving School Board member in the City. She is the 2013 Immediate Past President of the California School Boards Association. She is a major leader in the urban education community and an expert on California school finance, urban education reform issues and governance, charter schools, privatization of public schools, healthy school food programs and labor-management collaboration. She is the former director of a children's advocacy organization and works as a consultant specializing in education issues, community organizing and development.
She has served on the board of the Council of Urban Boards of Education (CUBE) of the National School Boards Association, and is a former President of the Association of California Urban School Districts. She was a working group member of the California Master Plan for Education, served on the California Student Attendance Review Board and the California Title 1 Committee of Practitioners. She is an active participant in the Council of the Great City Schools, as well as CUBE, lobbying regularly on federal education issues. Wynns holds a Bachelor of Arts in humanities from New College at Hofstra University in New York.

Orrick
Funding the Next Generation is proud to have been a pro-bono project of Orrick, Herrington & Sutclifffe, LLP. Members of Orrick's Public Finance Group who worked on the project include: Don Field, Jenna Magan, and Mary A. Collins.